With all the incredible artwork & imagery coming from Disney leading up to the debut of "The Mandalorian", I thought I'd take a crack at recreating some of it using Star Citizen in-game screenshots.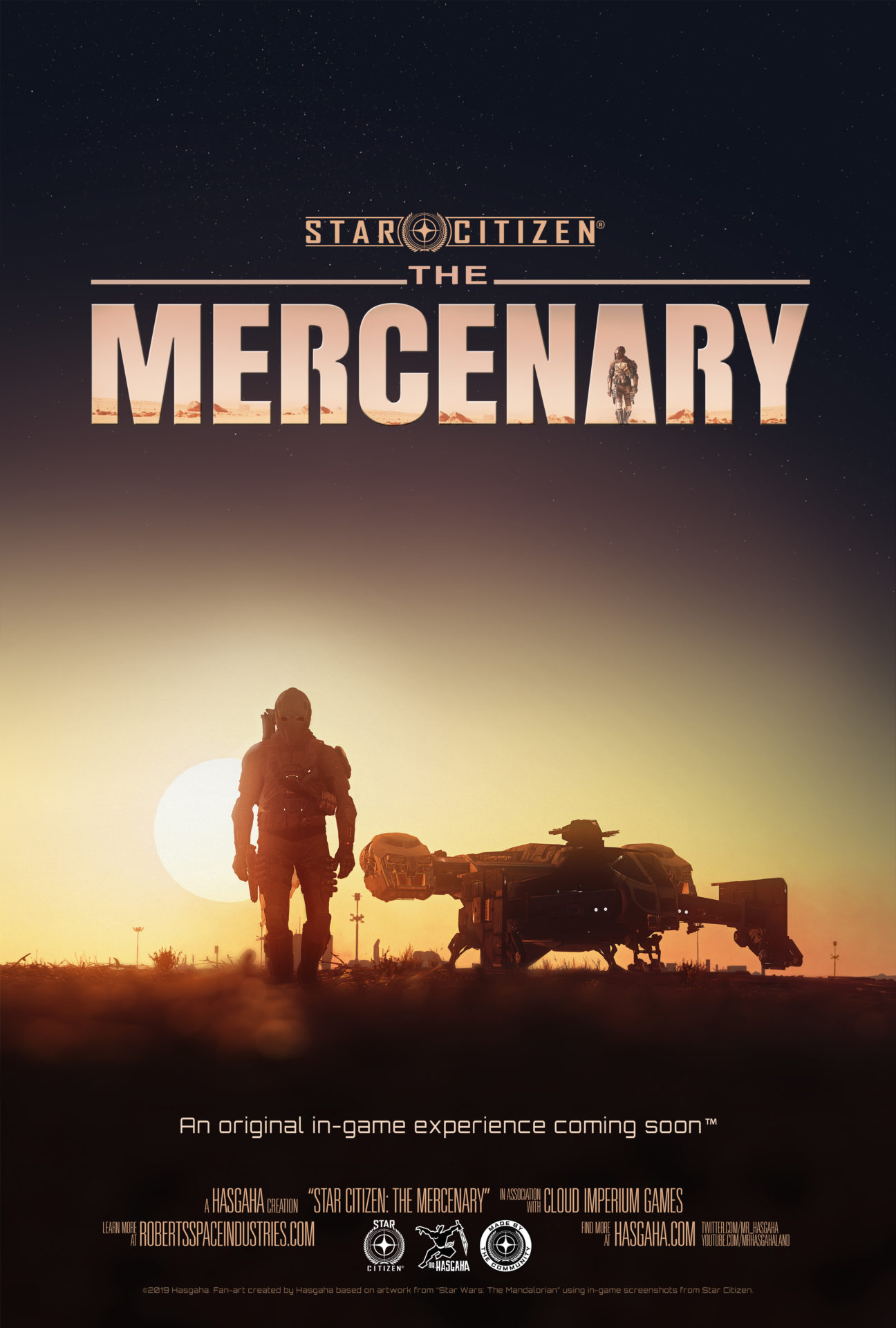 I it created from a few in-game Star Citizen screenshots and photo editing/layout work… trying to recreate the original "The Mandalorian" poster as best I could.
I used three different screenshots to create the poster. The first, and most important shot was that of the mercenary walking away from the Cutlass on Daymar with the sun setting behind an outpost. The starfield at the top of the poster is a second screenshot that was used to recreate the same effect from The Mandalorian poster. And the third screenshot is the one used to recreate The Mandalorian logo.
LINKS
Download the LARGE SCREEN Version
(72ppi, 3444px x 5103px, RGB, JPG, 12 MB)
Download the LARGE PRINT Version
(72ppi, 4592px x 6804px, RGB, PNG, 25 MB)